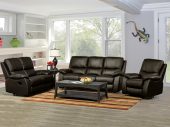 ← Previous 1415 Dark Brown Set w Manual Recliner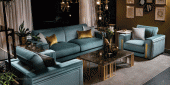 Next Atmosfera →
← →
You may also press keyboard arrows
or click at page corners for navigation
Linda Living Room Set
20% OFF!
Colors: Special Order Colors, Brown/Wenge/Walnut
Materials: Full Top-grain Leather, Special Order Materials
Finishes: Shiny, Special Order Finish
Item Description
SELLING AS A SET ONLY !!
SOFA+LOVESEAT+2xARMCHAIR+COFFEE TABLE
This living room set has an inviting appeal and comfort. Sofa, Loveseat and Chair are accented with wood framing and wrapped in finest genuine Italian leather. In the picture, the sofa is WALNUT SHINY TAN 682 in leather.
Swatches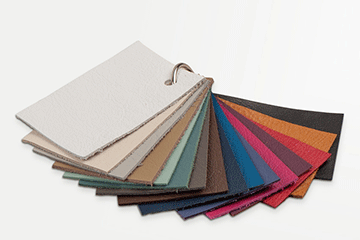 G & G Swarch
Inventory is updated on 08/05/2021
The inventory quantities are subject to change, please call for more updated information