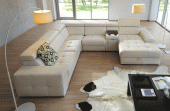 ← Previous Girro Corner with Bar and Bed
Next Calpe Sectional w/Bed and Recliner →
← →
You may also press keyboard arrows
or click at page corners for navigation
Catania Corner w/Bed and Storage
Colors: Blue, Special Order
Materials: Special Order Materials
Finishes: Special Order Finish
Item Description
Color leather G-659 is discontinue. Please check swatches.
This expansive corner sofa with a discreet yet eye-catching line is a proposal for those who value modern design and comfortable, functional solutions. Thanks to its slender, chrome-plated legs, this corner sofa visually seems to be floating above the floor, adding it lightness and elegance. Tastefully quilted seats add a unique character to this piece of furniture. Movable headrests allow to adjust the backrest height to suit the user's preferences and ensure optimal position when resting.
Variety of colors and configurations available for special order.
On Picture Leather color: G-659 - California Grade. Sectional with Bed, storage and movable headrest
Swatches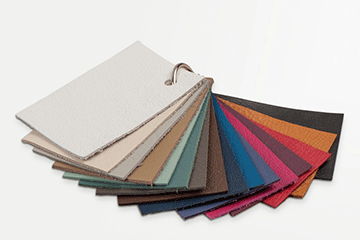 Gala Swatches
Inventory is updated on 02/03/2023
The inventory quantities are subject to change, please call for more updated information