← Previous Argentina Buffet with mirror ONLY!!
Next Platinum Slim Dining →
← →
You may also press keyboard arrows
or click at page corners for navigation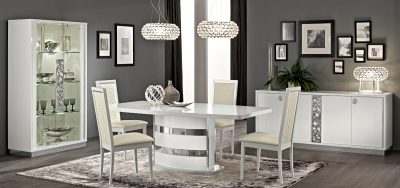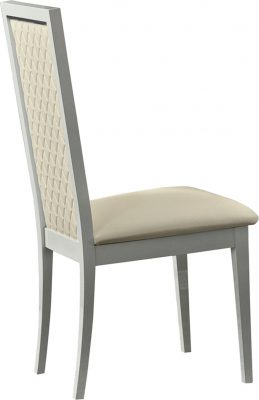 Roma Chair White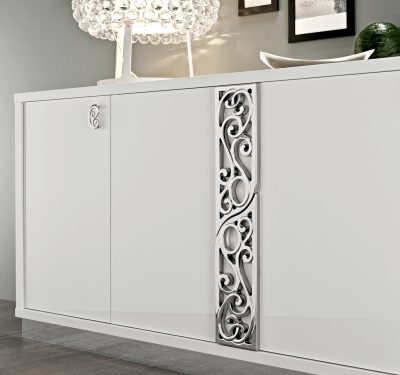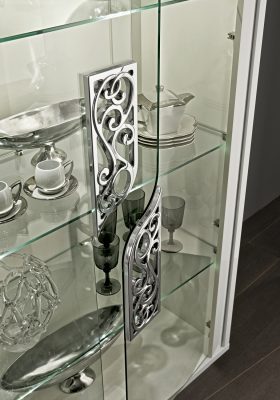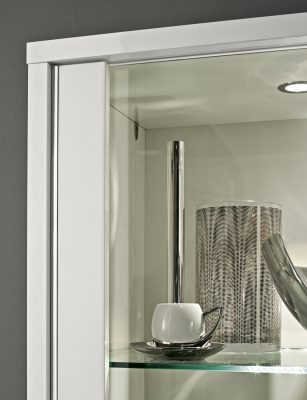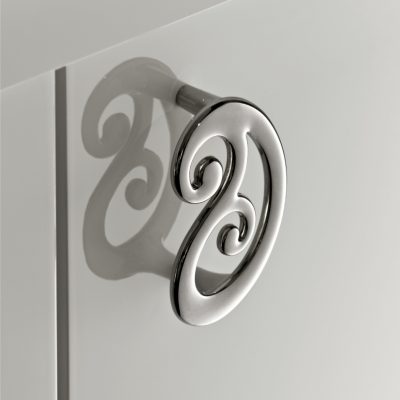 Roma Dining White, Italy
Colors: White, Grey/Silver
Materials: Eco Leather, Stainless Steel, MDF
Finishes: High Gloss Lacquer
Item Description
Contemporary interiors with a touch of 'glamour'. The handle answers this very exigency without affecting the linear balance of the composition.Glass doors are wave shaped to follow the lines of the chromed "décor-handle".The small handles matching the central "décor-handles" are in chromed metal. Dining room furniture with extendable table.
Finish : High gloss lacquered finish : High gloss polyester lacquer with anti- yellowing treatment with UV (ultra violet) drying process.
*Chairs Frame: White Lacquer
*Upholstered in Eco leather
Camelgroup Italy
Swatches
Camelgroup Swatches
Inventory is updated on 07/23/2021
The inventory quantities are subject to change, please call for more updated information
Estimated Arrival Dates
| Line Desc for Sales | Qty Ordered | Arrival Date |
| --- | --- | --- |
| Roma 2-Door Curio White /AL135VT2.01BI/ Glamour | 5.00 | 7/22/21 |
| Roma Dining Table White w/18" Ext /AL135TAV.06BI/ ( the same as Dama Bianca) | 5.00 | 8/8/21 |
| Roma Chair White Ecoleather /AL135SED.01BIMSAV/ | 20.00 | 8/8/21 |