← Previous Gradation Aqua Rug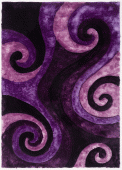 Next Adamastor Rug →
← →
You may also press keyboard arrows
or click at page corners for navigation
Numba Rug
30% OFF!
Colors: White, Grey/Silver
Materials: Fabric
Item Description
**Get three products from the sale section and enjoy additional 10% off **
Numba Rug from Cut&Cut features a contemporary design in a popular grey color.
Numba Rug available for special order in sizes: 55 x 79 in / 67 x 94 in.
Numba Rug is made of:
57% Viscosa
31% Polyester
12% Linen
Inventory is updated on 12/05/2023
The inventory quantities are subject to change, please call for more updated information