← Previous Luna Walnut Qs Bed & Mirror Only!
Next Volare Day →
← →
You may also press keyboard arrows
or click at page corners for navigation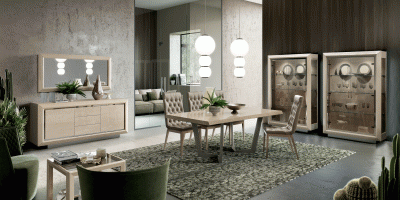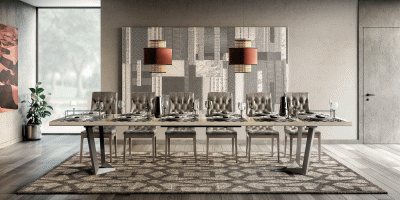 upholstered with fabric Scarlet col. 09.
Elite Dining Ivory Additional Items
Colors: White, Special Order, Light Beige
Materials: Wood veneer, Special Order Materials, MDF
Finishes: High Gloss Lacquer, Special Order Finish
Item Description
Contemporary Dining room furniture with extendable table.
Finish: IVORY -BETULLA SABBIA.
Main photo has Ambra table and Rombi chairs the same as on Ambra comp1
Swatches
Camelgroup Swatches
Inventory is updated on 06/24/2022
The inventory quantities are subject to change, please call for more updated information